Regular price
Sale price
$37.00 USD
Unit price
per
Sale
Sold out
Barely-there fit. Covers from shoulder to just beyond wrist. Unisex.


WE LOVE THEM BECAUSE:

They're an extension of our beloved Sun Gloves! Available in 3 sizes for a custom, comfortable, barely-there fit. Cover the hands or roll them up to the wrist.
Keep a pair in the car when driving, in your beach bag when boating, out for a walk; great for golf or anytime you are under the sun to prevent sun spots and keep your skin looking younger. The stretchy Spandex component of the fabric allows a perfect fit.
PRODUCT FIT:
Barely-there fit. Covers from armpit to just beyond wrist. Unisex.
Covers the length of the arms to backs of the hands. The stretchy Spandex component of the fabric allows for the perfect fit.
Available in small, medium, and large.
Model is 155 lbs, wearing a size medium.
* * *
For more details on fit, check out the size chart.
Questions about fit? Email us: sales@eclipseglove.com




FABRIC + CARE:
87% 37.5™ polyester, 13% spandex, thermoregulating UPF 50+ 
The activated particles in Cocona™/37.5™ fabric increase the surface area by up to 800%, resulting in outstanding evaporative cooling and UV protection. The climate control fabric retains warmth if you start cooling down or releases warmth if your core body temperature starts to rise. The sun protection never washes out.

A garment's greatest environmental impact comes from its care after being purchased. Wash only when necessary in order to save water.  Machine wash warm, tumble dry low.
* * *
Also available in our NEW 87% recycled polyester, 13% spandex, UPF 50+
Made from recycled plastic bottles! Soft, buttery - and sustainable - athleisure fabric, providing UPF 50+ sun protection that never washes out. We're transitioning to Recycled Polyester fabric across all our styles. It has the same fit and feel as our 37.5™ fabric, but is better for the environment, and the fashion industry overall. Machine wash warm, tumble dry low. 
FOOD FOR THOUGHT:
Always say YES to the present moment.  Surrender to what is. Say 'yes' to life and see how life starts suddenly working for you rather than against you. 
~ Eckhart Tolle
Share
View full details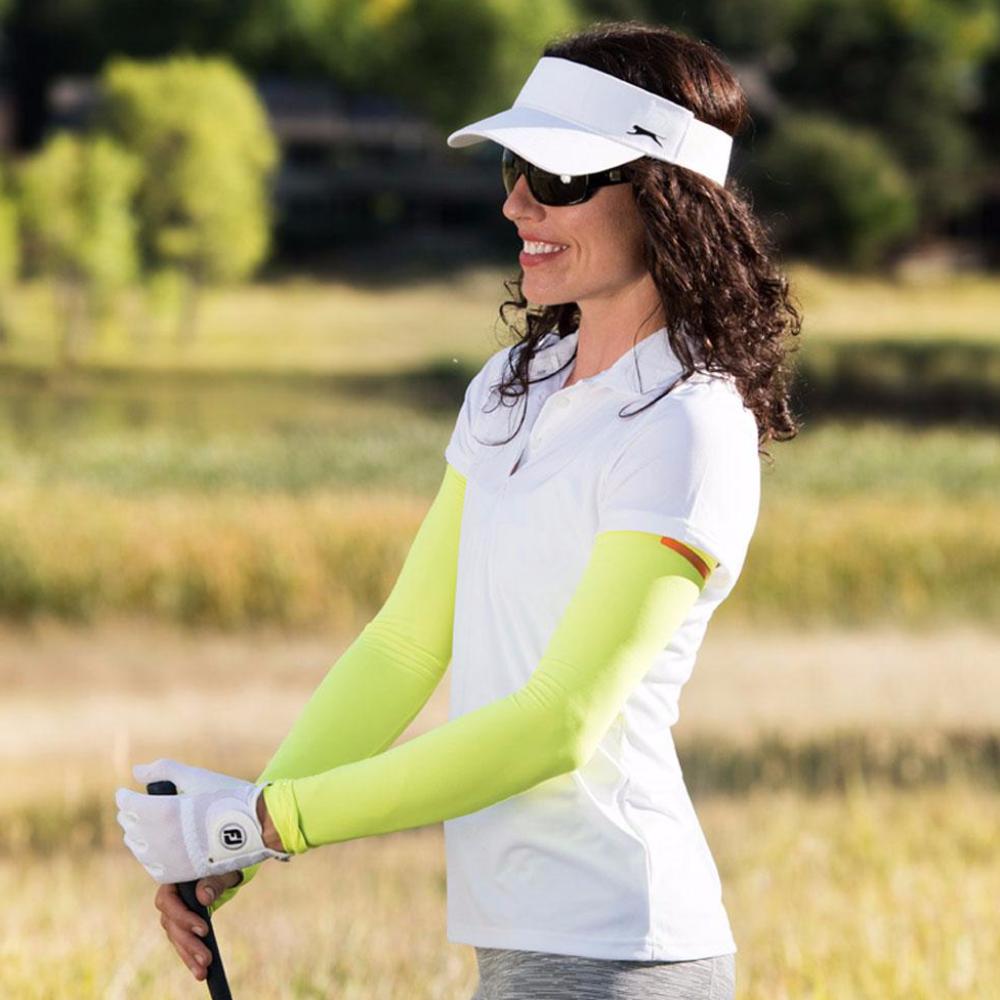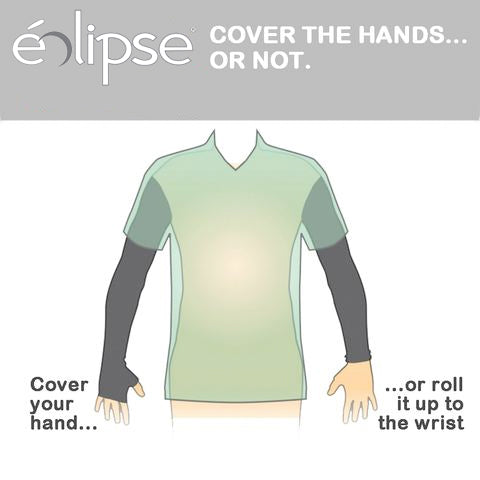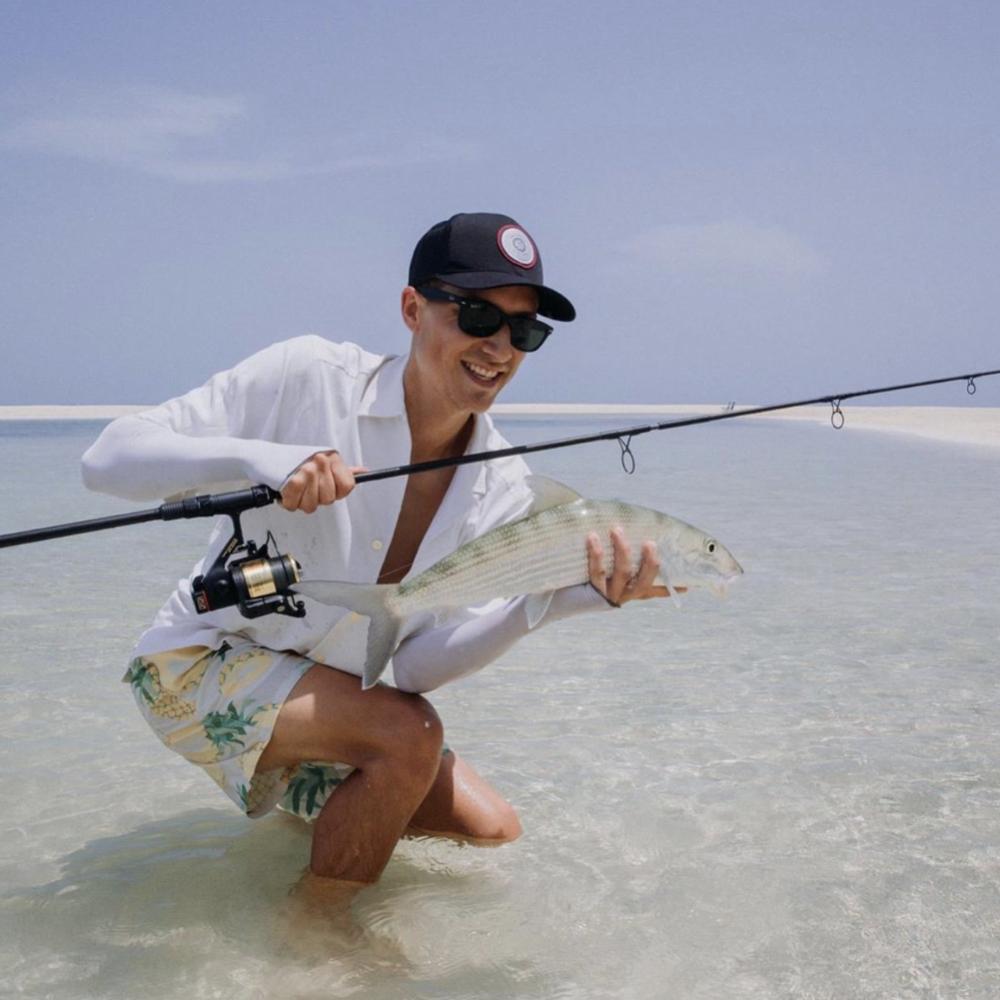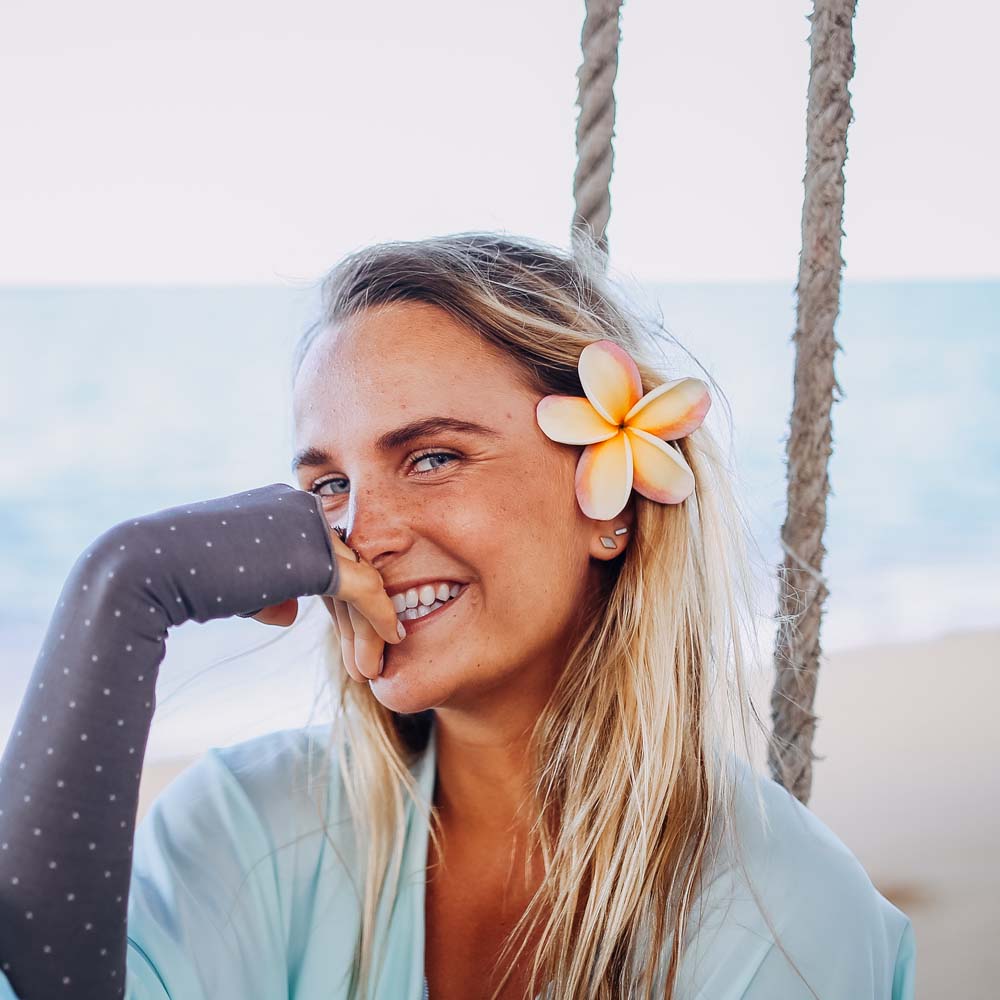 Awesome!
I love these sun sleeves! They're fitted enough that they don't slide out of place, but they're not tight. The sleeves are thin enough that I can have another shirt sleeve on top of them without bunching or excessive thickness. Perfect for driving!
Sun sleeves
Amazing how cool these are!
The quality is not as good as they used to be they don't have the label to help you how to align them put them on anymore. And they seem to run smaller and cost more 
Excellent sleeves
I've been using this brand of sun sleeves for years. They hold up very well to regular use and washing. There is a slight stretching out over time, but never to the point where the sleeves become too loose to stay up on my arms. I buy them in latte, and the color is true to what's shown here on the website.
While these are relatively expensive to other brands, I've found nothing else that compares for quality. Believe me, I've tried. But I've learned that I definitely get what I pay for when it comes to sun sleeves.
Best Thing I've Ever Gotten in My Life
I have an allergy to the sun so when I'm exposed to high rays on hot days my skin feels like their on fire, becomes sensitive, and I can't use them due to them becoming sensitive. I hate the texture smell and feeling of having sunscreen on so I usually just wear sweaters in an attempt to hide my hands. These gloves are the best thing to ever happen to my life!! I can finally walk on sunny summer days and not either burn, feel sticky, or be unnecessarily hot! Even one day I was driving home and could only find one sleeve and the difference was amazing. The arm that didn't have a glove on was burning from the exposure while my arm with the sun sleeve on was perfectly fine and even cooled, love these and will be buying more in the future!! I wish I could cover my legs with this material!
We are delighted to know that éclipse:registered: Sun Sleeves are helpful to you! Please know we do offer various pant styles, or you can put the sleeves on your legs.