Regular price
Sale price
$87.00 USD
Unit price
per
Sale
Sold out
Loose fit. Falls to just below the hips.


WE LOVE IT BECAUSE:
This elegant UPF50+ swimsuit beach cover-up will be your new favorite outdoor garment, from beach to activities like gardening.
The poncho-like styling with wide, flowing sleeve openings and a boat neckline provides cooling in the sun.
Quick cover-up for travel, outdoor activities and the beach.

PRODUCT FIT:

Loose fit. Falls to just below the hips
One size: fits petite sizes, up to size 24.
Model is 5'5" and wears size 4.
* * *
For more details on fit, check out the size chart.
Questions about fit? Email us: sales@eclipseglove.com


FABRIC + CARE:
87% 37.5™ polyester, 13% spandex, thermoregulating UPF 50+ 
The activated particles in Cocona™/37.5™ fabric increase the surface area by up to 800%, resulting in outstanding evaporative cooling and UV protection. The climate control fabric retains warmth if you start cooling down or releases warmth if your core body temperature starts to rise. The sun protection never washes out.

A garment's greatest environmental impact comes from its care after being purchased. Wash only when necessary in order to save water.  Machine wash warm, tumble dry low. 
 * * * 
Also available in our NEW 87% Recycled polyester, 13% spandex, UPF 50+ 
Made from recycled plastic bottles! Soft, buttery - and sustainable - athleisure fabric, providing UPF 50+ sun protection that never washes out.  We're transitioning to Recycled Polyester fabric across all our styles.  It has the same fit and feel as our 37. 5™ fabric, but is better for the environment, and the fashion industry overall. 
Machine wash warm, tumble dry low.
FOOD FOR THOUGHT:
Realize deeply that the present moment is all that you have.  Make the Now the primary focus of your life.
~Ekhart Tolle
Share
View full details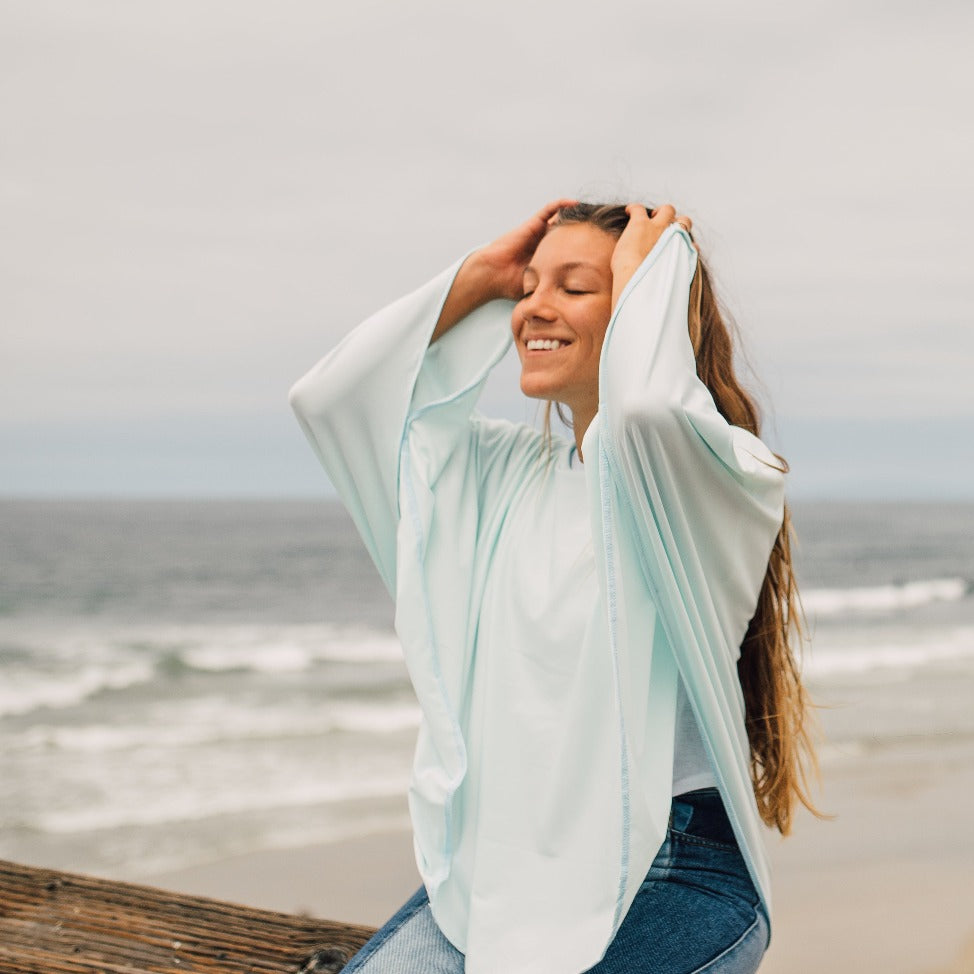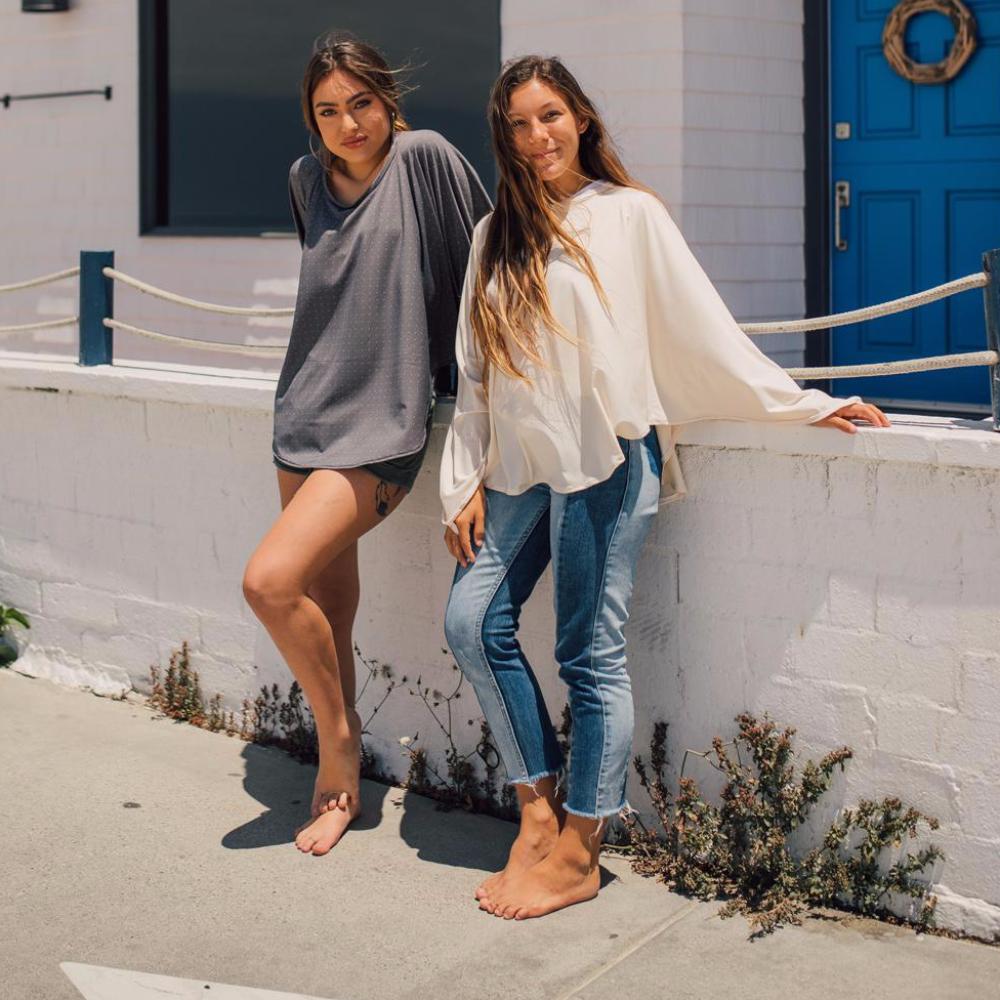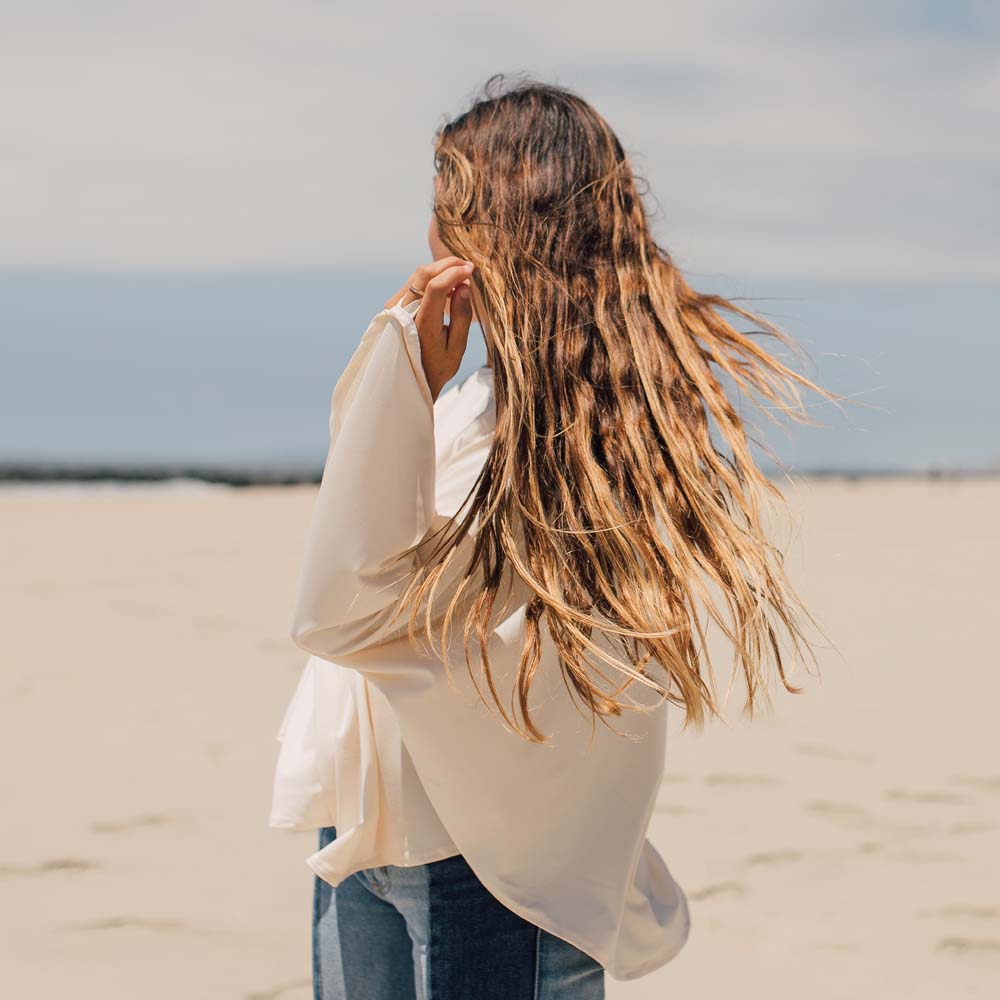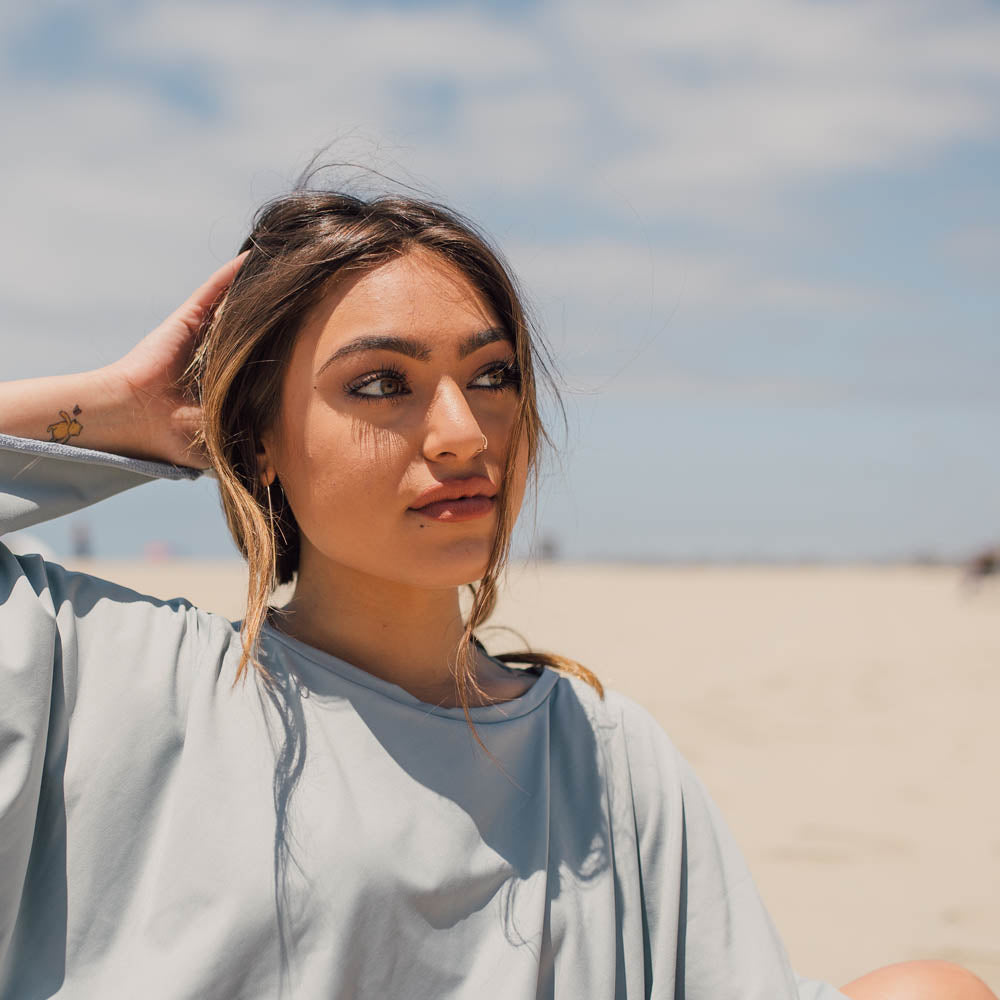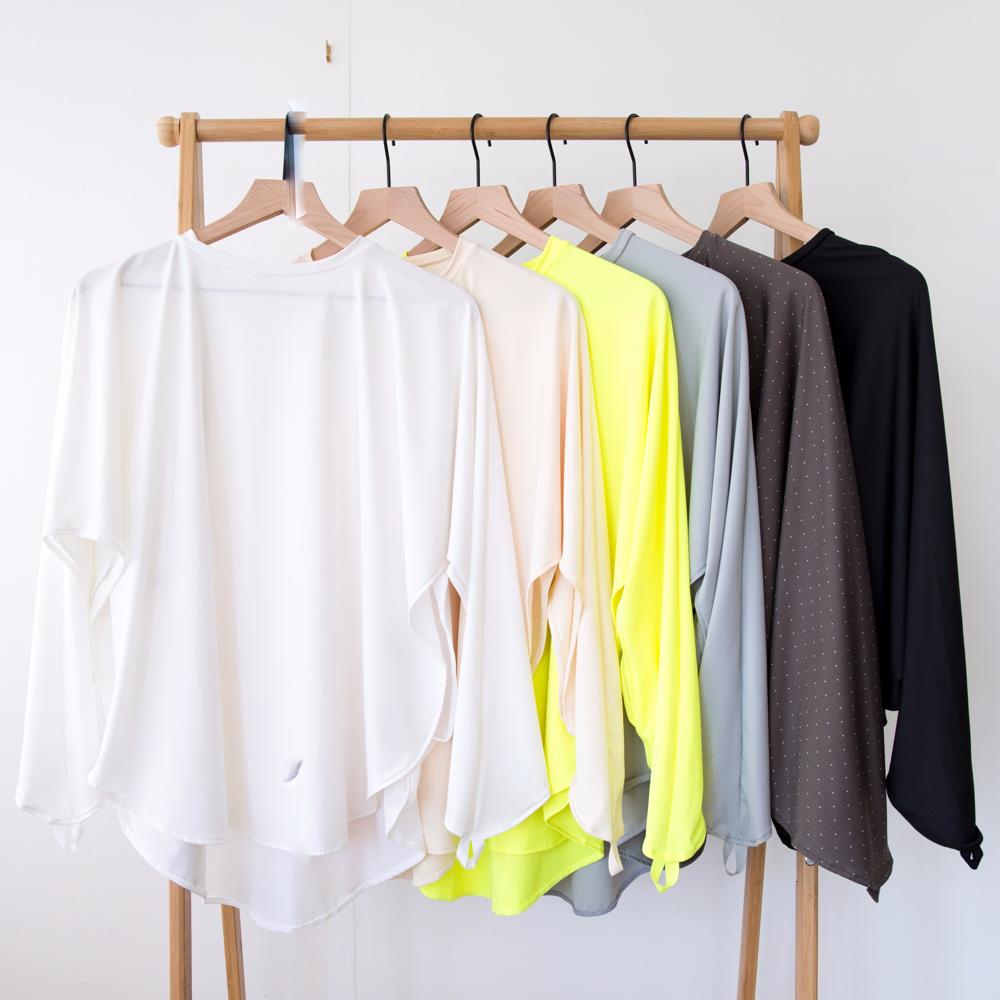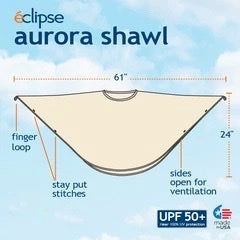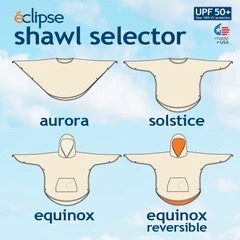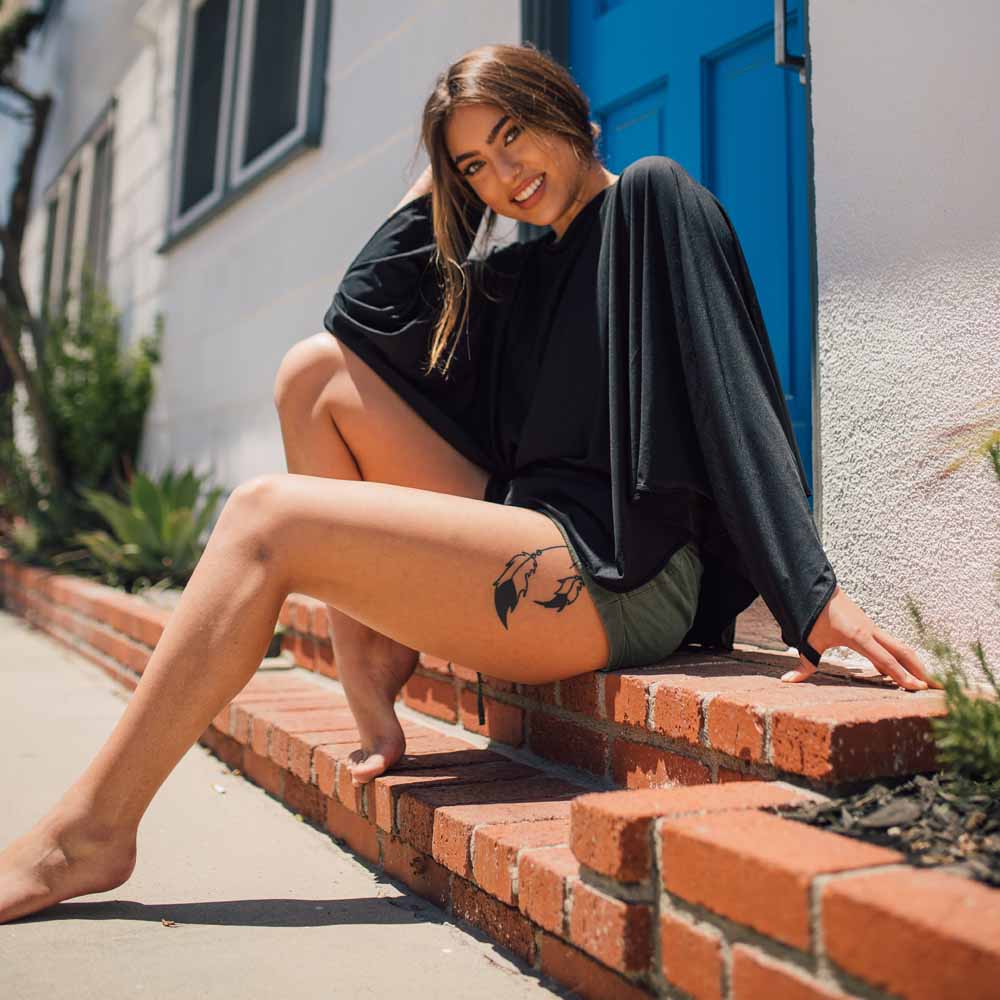 love this
wonderful as a shoulder shawl as well
Impractical
I realized after a few minutes this isn't well-suited if you need to use your hands for much. The shirt easily gets dirty from simple tasks. I wore it once, to a bridal shower, and did get compliments on it, so it's pretty unless I gain weight and get more busty. My biggest complaint is that the finger holes both were broke after a few hours wearing it. I figured at a relaxing social event I could keep it clean and nice, but even that was too much for the shirt. I was very excited to have a breathable long sleeve as my forearm can never have UV after undergoing radiation treatments. This was airy, but with no finger hole I risk damaging uv exposure that this purchase was to avoid. I LOVE the arm sleeves from eclipse - they're more elastic than my other brand and stay up way better. I'd love to return this and get something that meets my needs better.
Its Awesome for what I need it for
The only problem is the movement restrictions due to the finger lace at the ends of the Pancho design.
Its cooler than the long-sleeved UV protection shirts I normally have to wear and can go over anything I wear.
Phenomenal
I live in So. Utah and it's a little hot here. I don't handle the heat very well, especially, as I've aged.
I have looked for clothing to help with the heat and came across, Éclipse. I was a little skeptical of the products. Would they really be helpful?
There was a sale and I purchased 2 Aurora cover ups.
!!OMG!!
They're amazing!!!!
I LOVE THEM!!
They made such a difference in the heat, I felt.
When I started getting a little warm, I wet it and instant cool.
I look forward to my, Aurora cover up, being a staple, for all my outdoor activities!!!
Can you make my one for my, German Shepherd, and my Pit mix, too?!?!
Thank you for your feedback. We are glad you discovered us! You are the second person this week to ask for a top for their German Shepherd. We hadn't planned on doing canine apparel, but perhaps we should :)
Comfortable and lightweight. Fits well.
Comfortable and lightweight. Fits well. Haven't had a chance to out it to the test against blazing sun yet, but it feels like it'll do well.