Regular price
Sale price
$23.00 USD
Unit price
per
Sale
Sold out
Barely-there fit. Cover ears + keeps hair back. Unisex.
WE LOVE IT BECAUSE:

Our Headband has a comfortable fit, and made with cooling fabric that's quick to dry.
For when you want to protect your ears and hairline from getting sunburned.
PRODUCT FIT:
Barely-there fit.  Wear it to cover ears, and/or keep hair back.
Fits Kids + Adults.
* * *
Questions about fit? Email us: sales@eclipseglove.com


FABRIC + CARE:
87% 37.5™ polyester, 13% spandex, thermoregulating UPF 50+ 
The activated particles in Cocona™/37.5™ fabric increase the surface area by up to 800%, resulting in outstanding evaporative cooling and UV protection. The climate control fabric retains warmth if you start cooling down or releases warmth if your core body temperature starts to rise. The sun protection never washes out.

A garment's greatest environmental impact comes from its care after being purchased. Wash only when necessary in order to save water.  Machine wash warm, tumble dry low. 
* * *
COMING SOON:  87% recycled polyester, 13% spandex
Made from recycled plastic bottles! Soft, buttery - and sustainable - athleisure fabric, providing UPF 50+ sun protection that never washes out.


FOOD FOR THOUGHT:
 To have faith is to trust yourself to the water. When you swim you don't grab hold of the water, because if you do you will sink and drown. Instead you relax, and float.
~Alan Watts
Share
View full details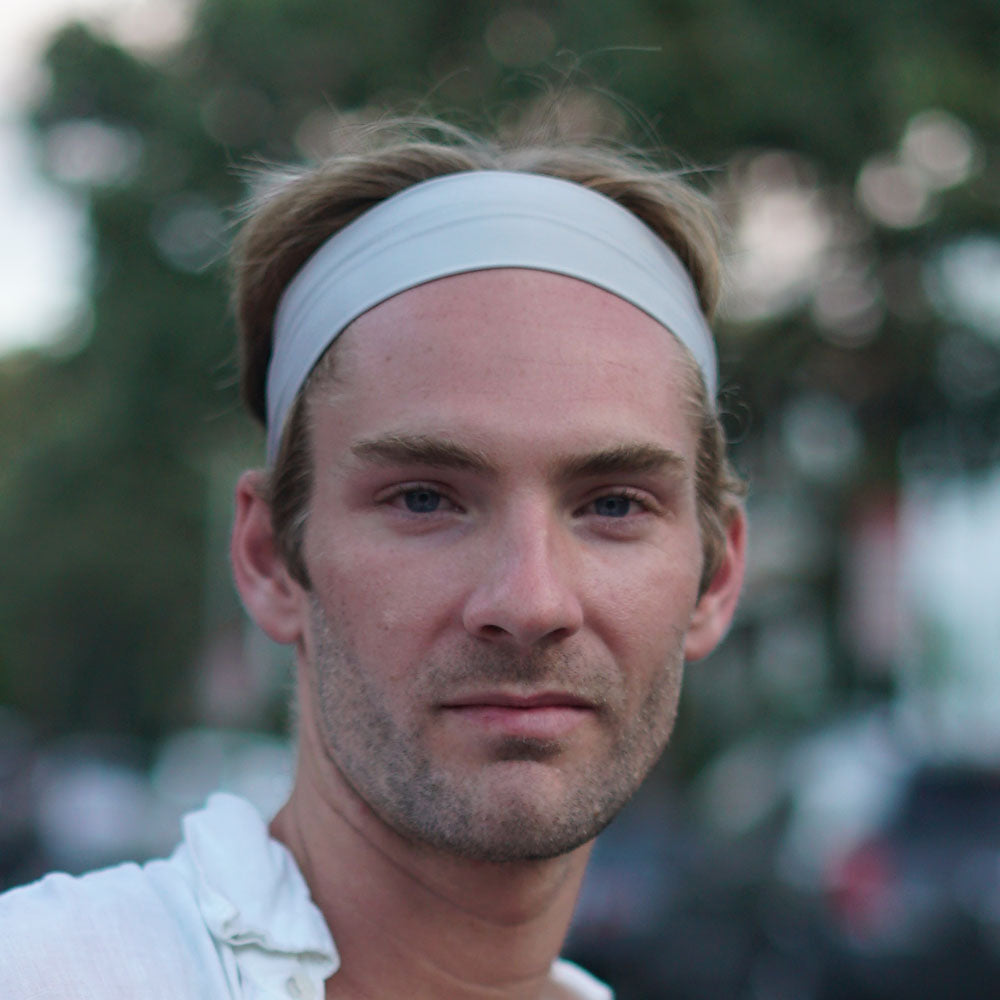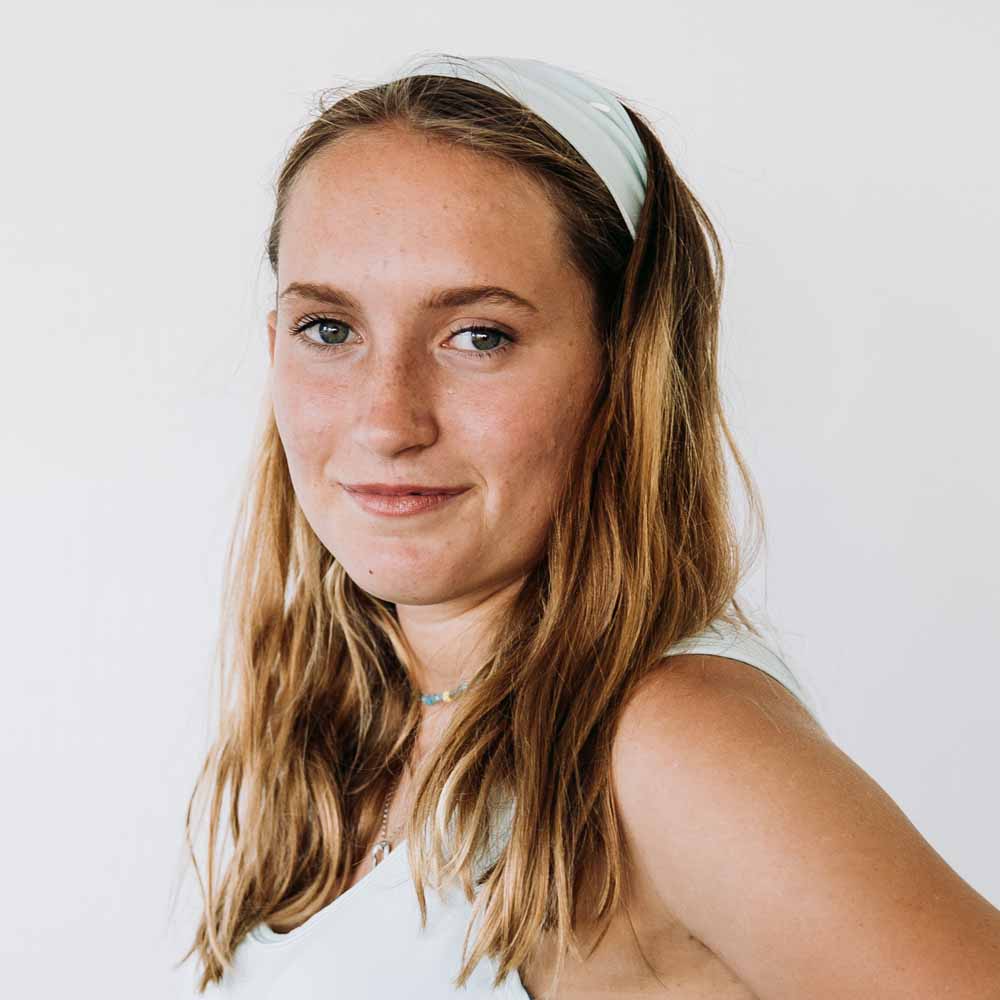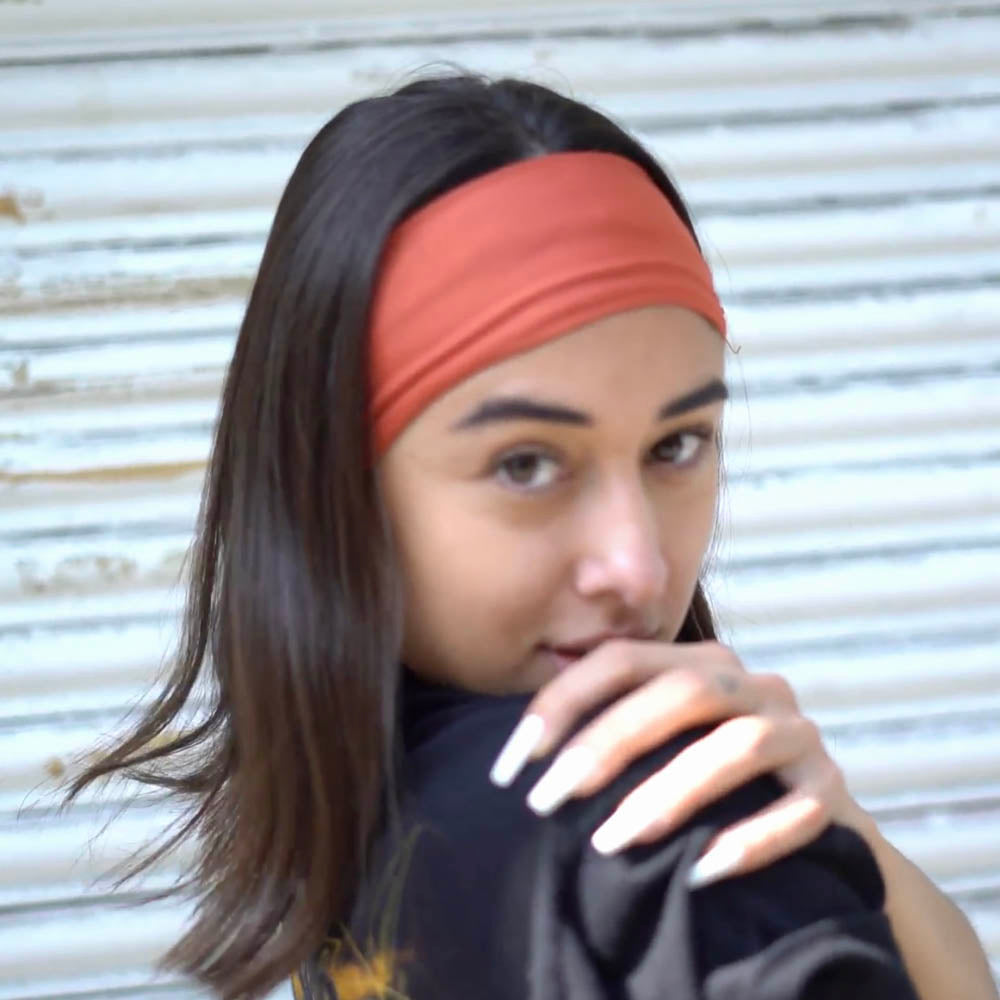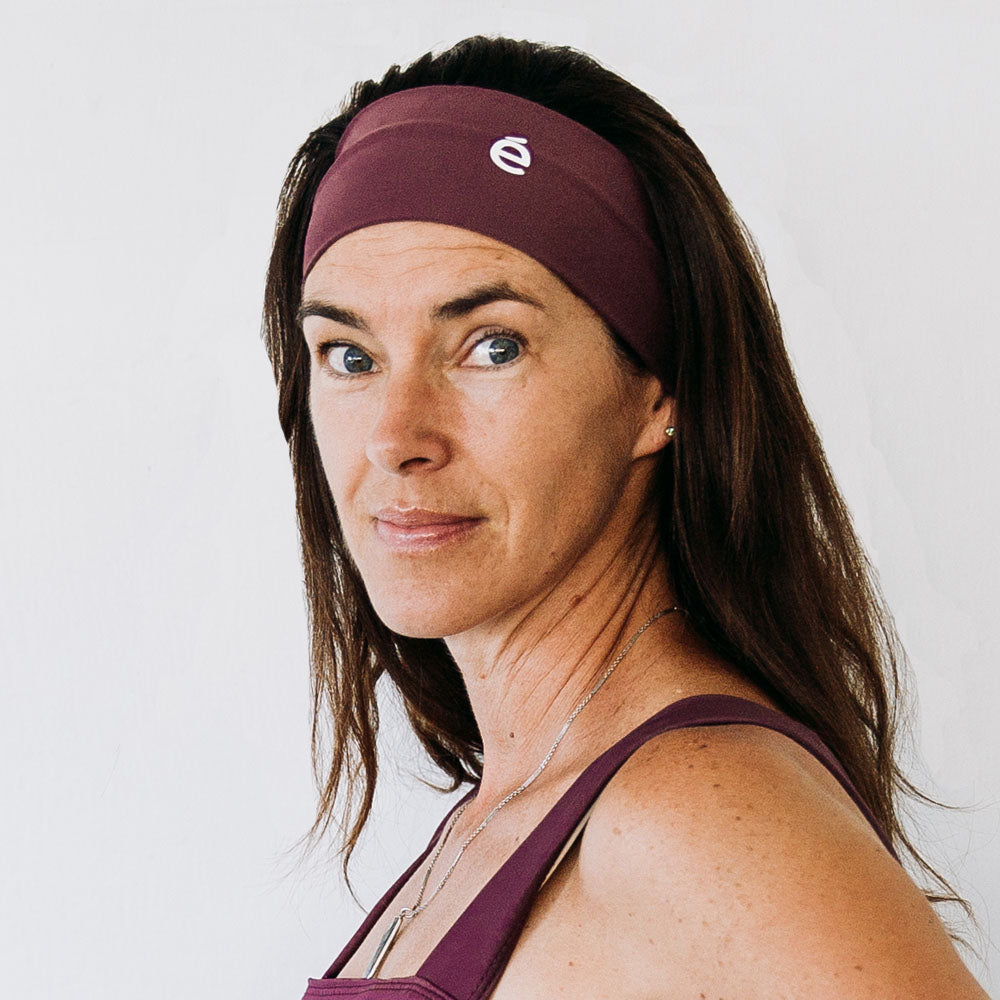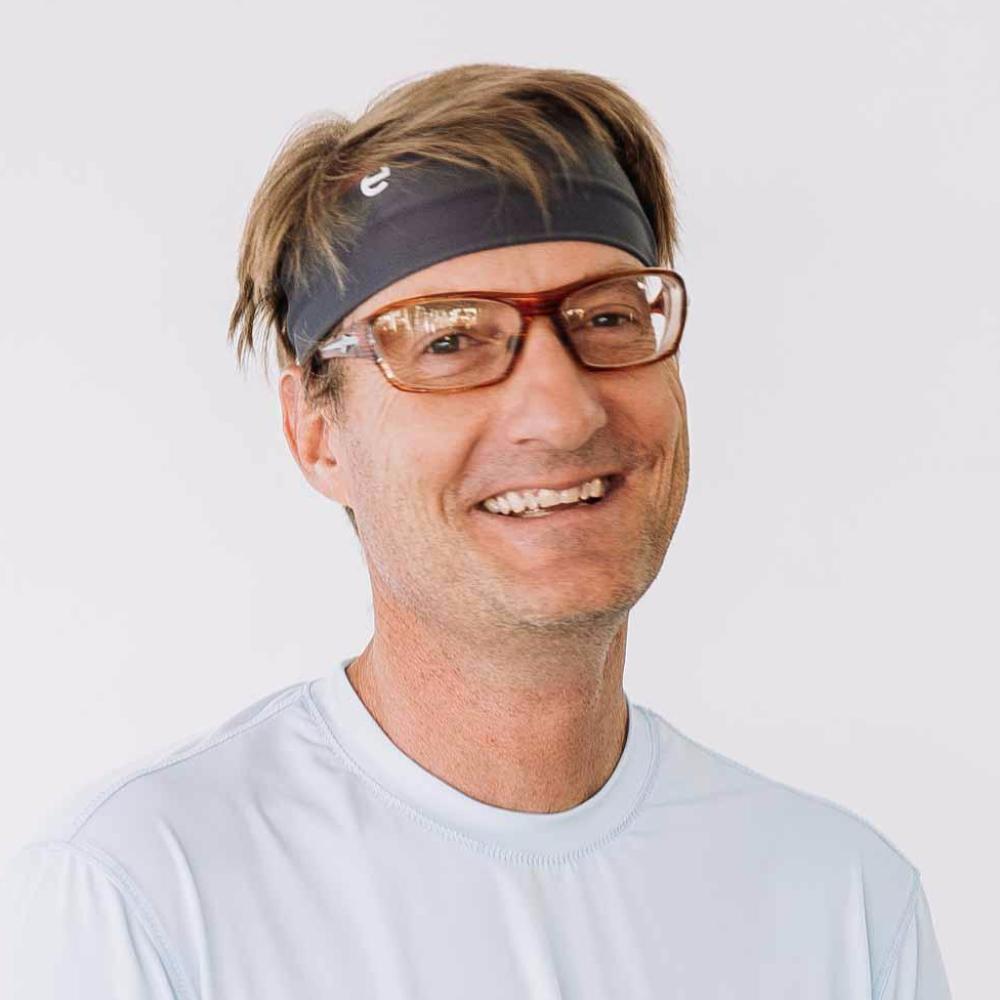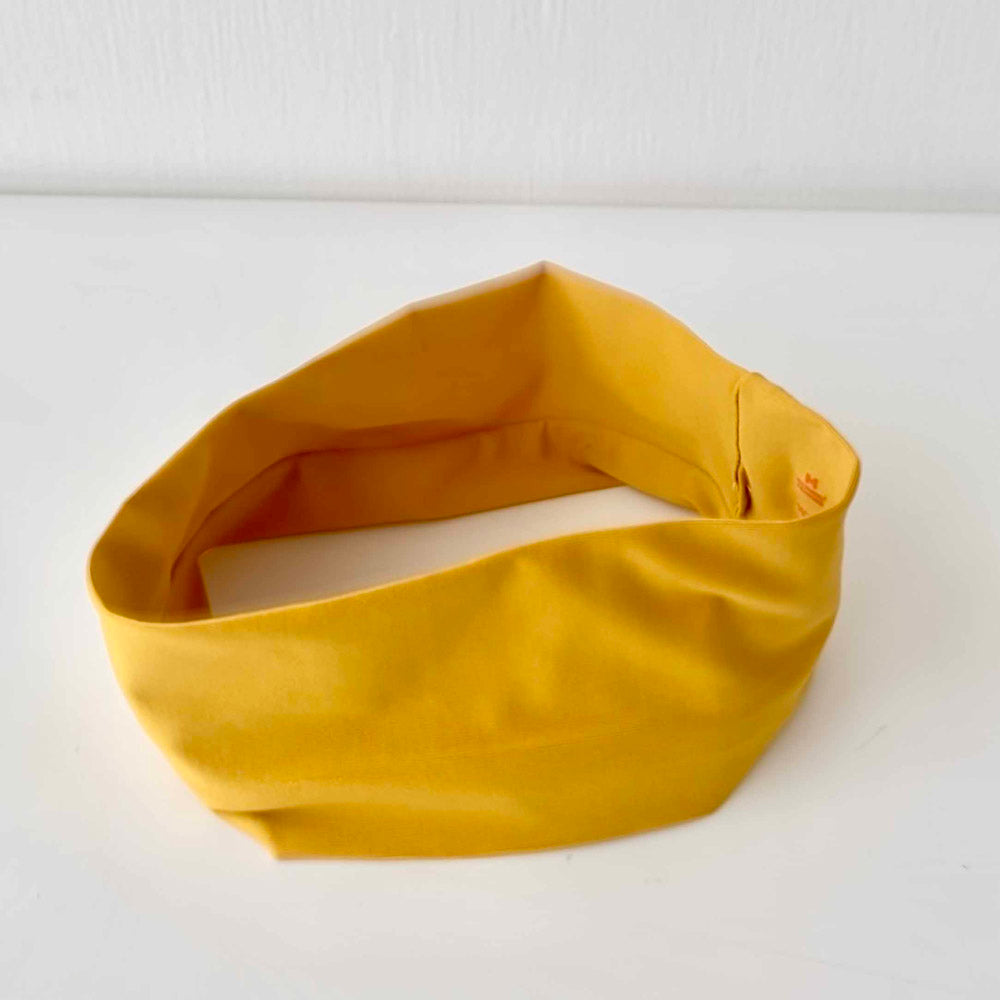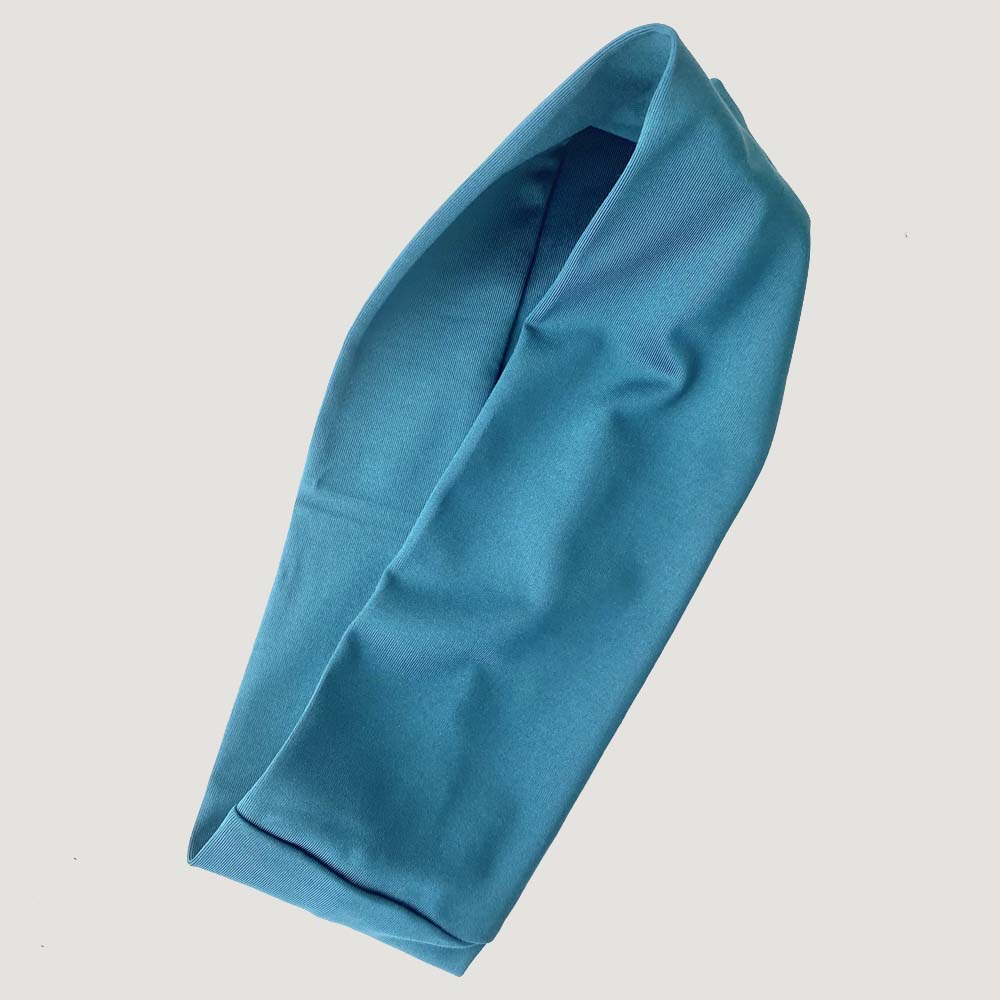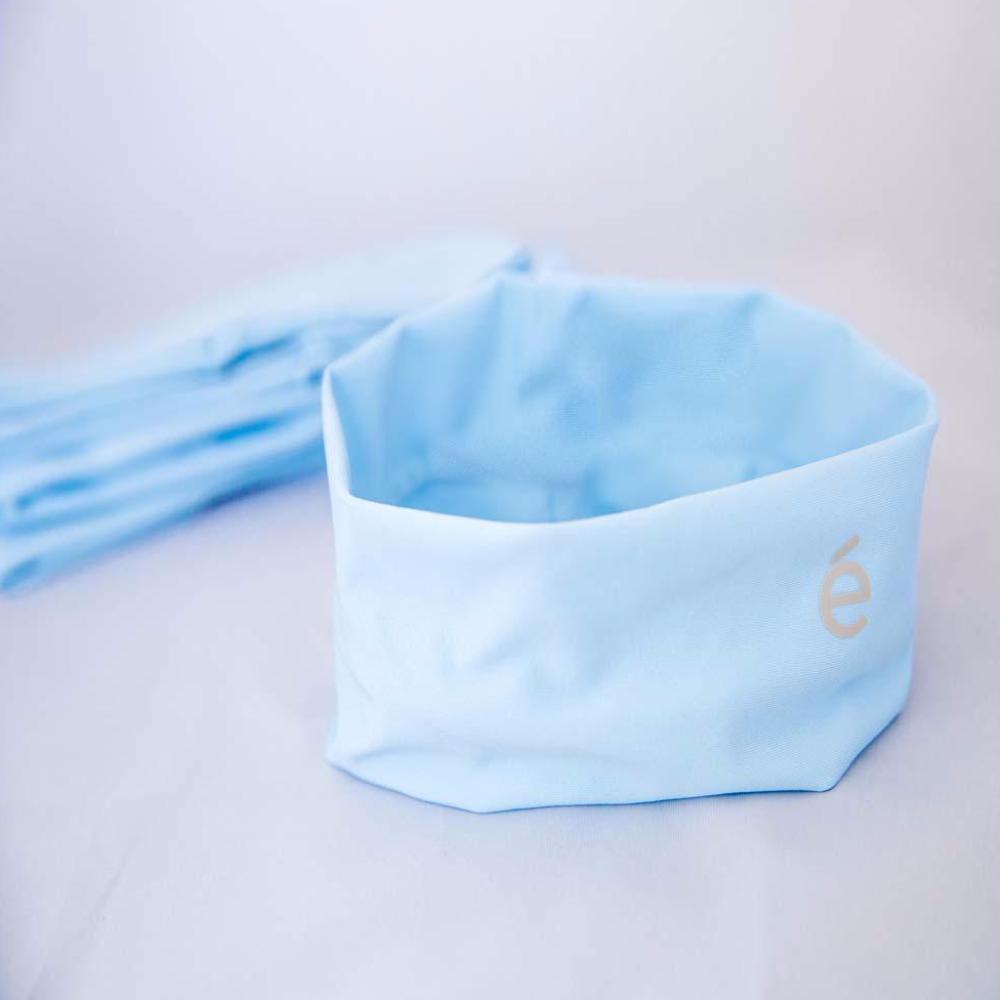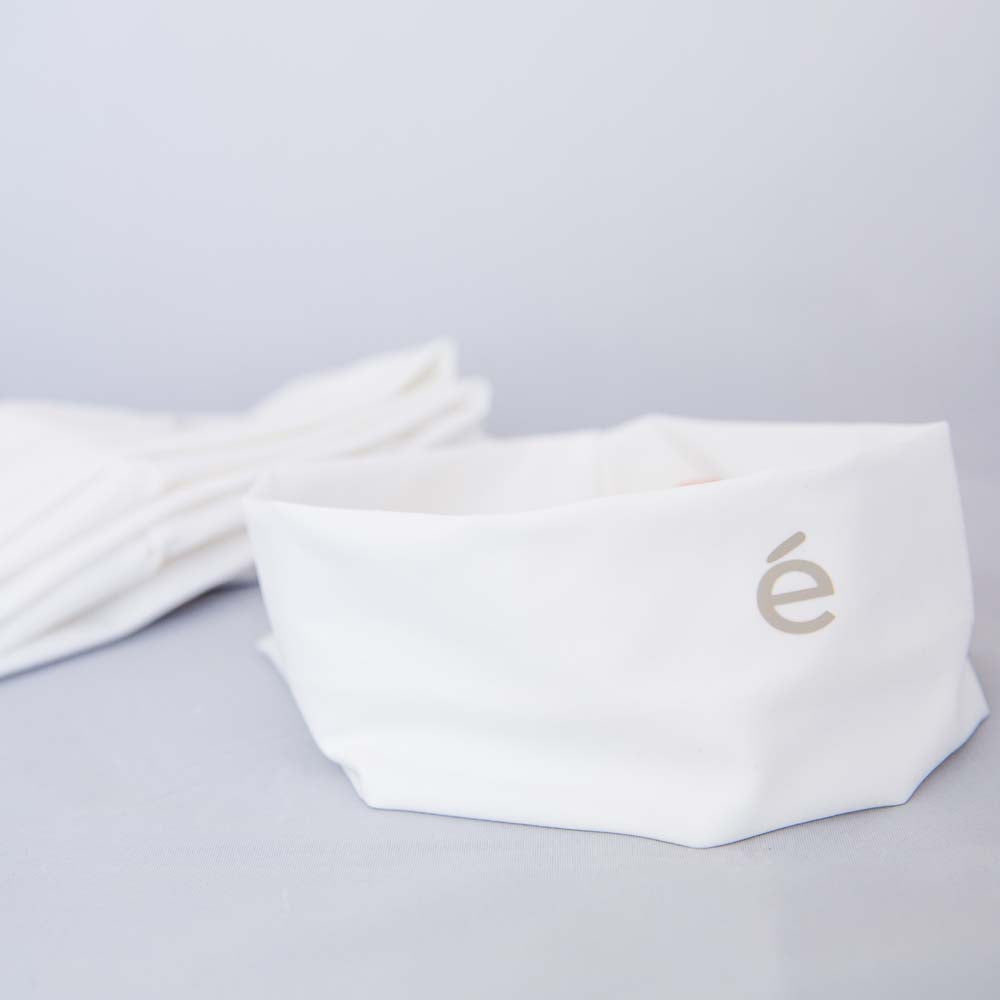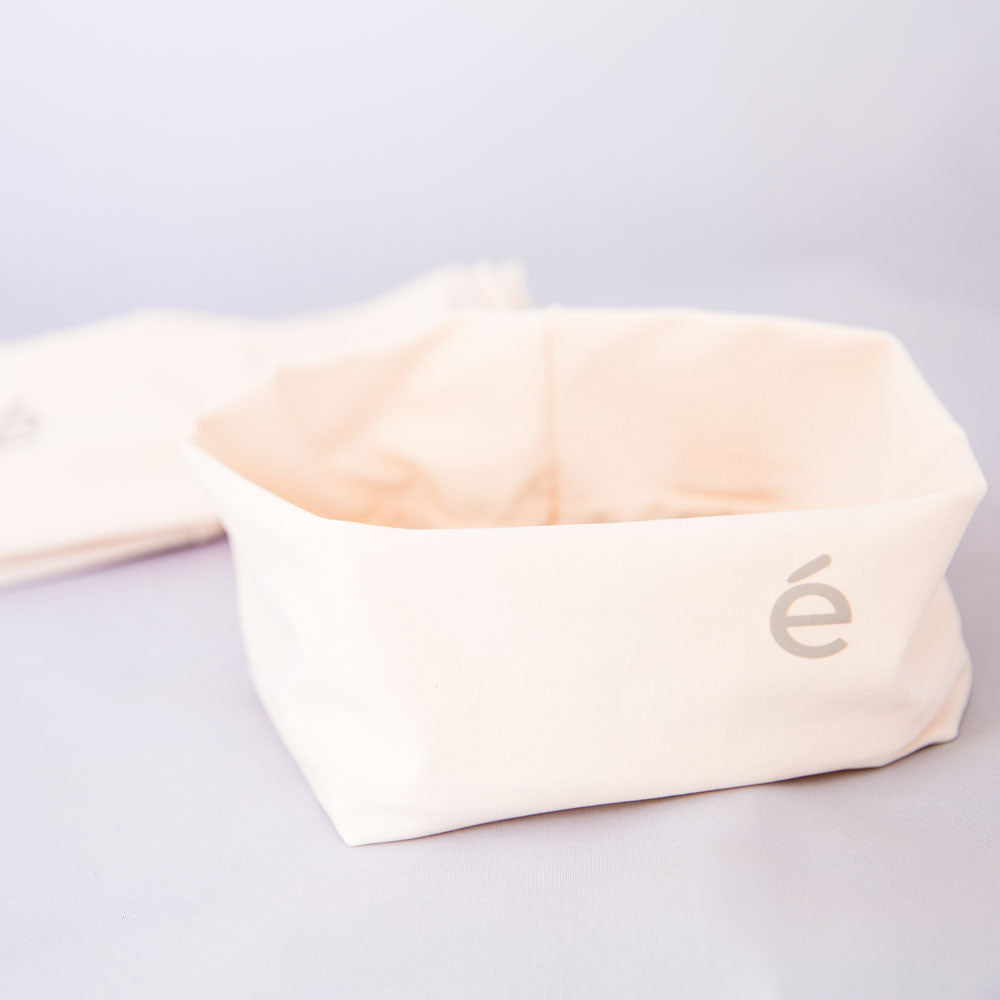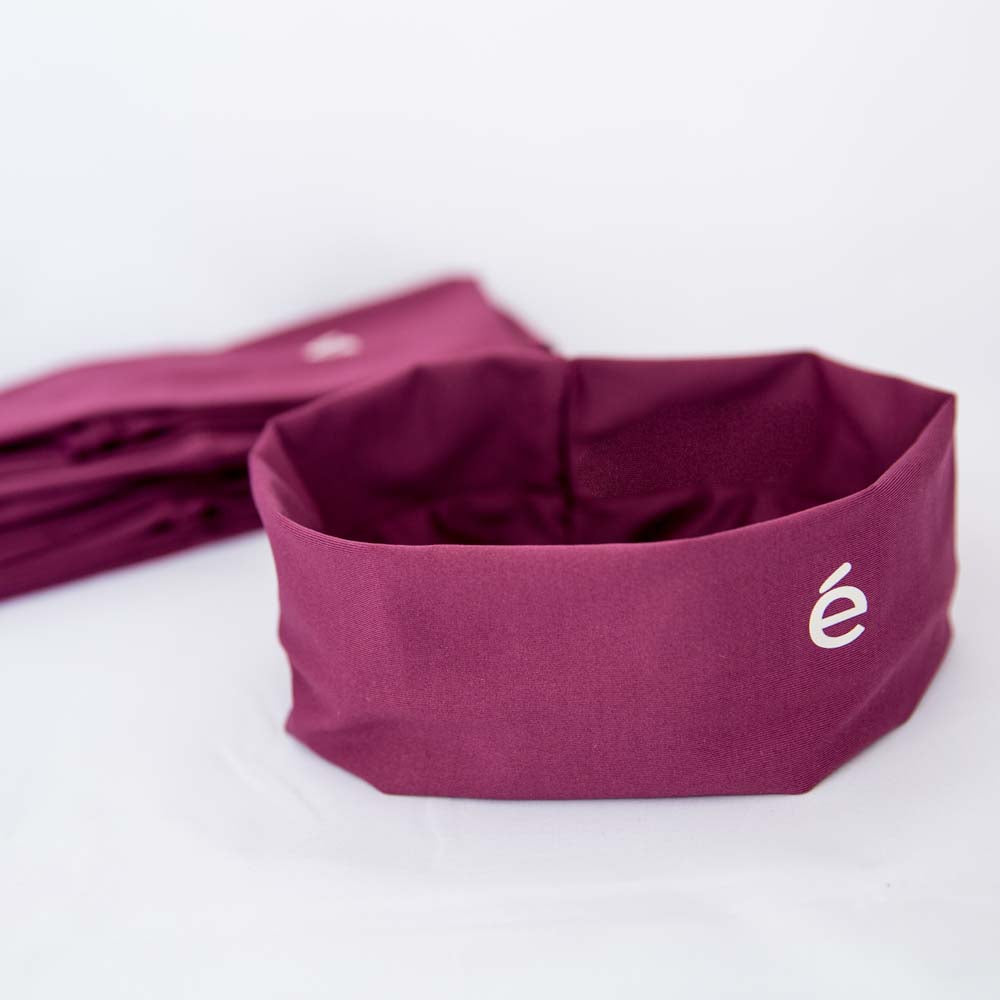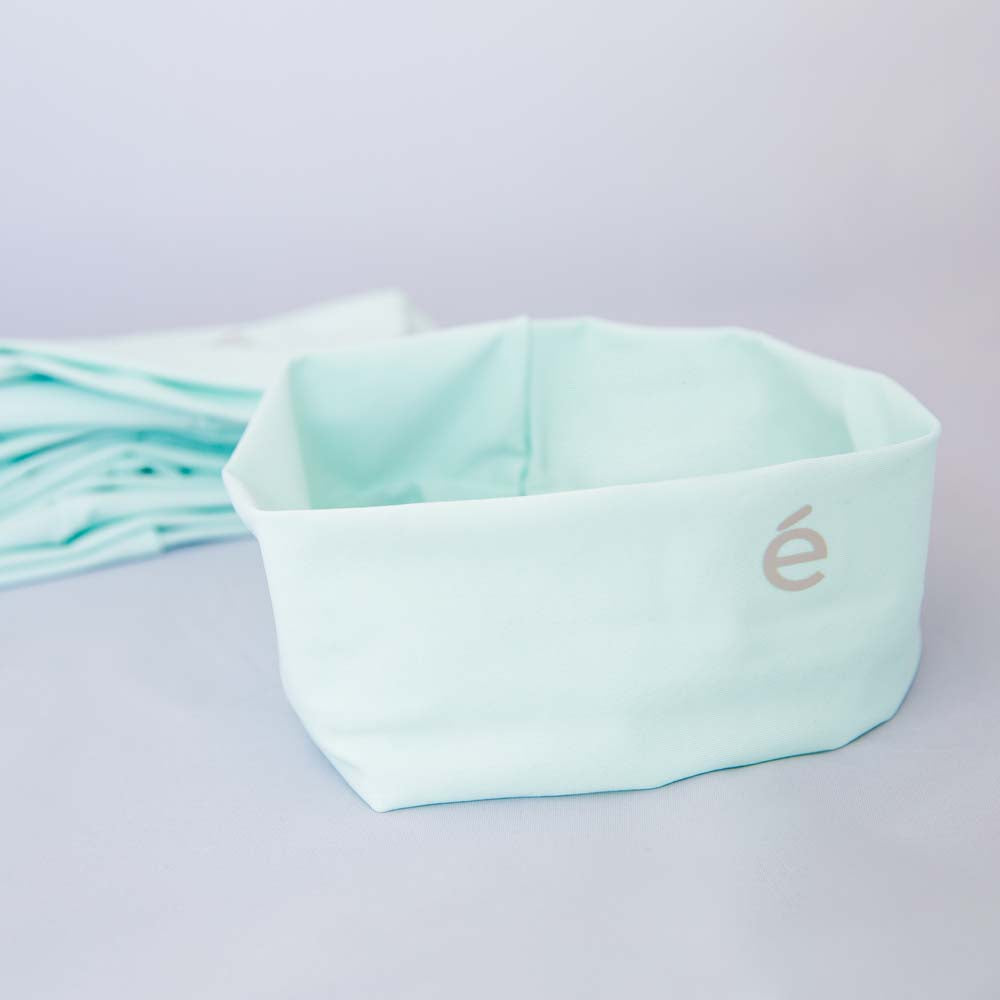 Kind of a letdown
Although I've been wearing Eclipse sun sleeves for years, this was the first time I tried one of their other products. Unfortunately, it's been a bit of a letdown.
The spirulina color is even prettier in person than it is on the website, and the fabric is the same stretchy material used for the sun sleeves. However, the interior stitching began unravelling about three weeks after I started using it and with only light use (once or twice a week for 30 to 60 minutes at a time).
The headband still does what I need it to do, so I'm going to continue using it. I just don't think it will last me very long, however, and I probably won't buy a replacement when it eventually does give out on me.
Holds my hair back
Stretches to fit my head, keeps my hair back during yoga, and is made out of recycled material, what isn't to love? Some of my friends say I do not look good in it, but I only use it for the gym/yoga, so doesn't really matter style-wise, at least for me. And just cause I don't look good in it, doesn't mean others don't. The models on the website seem to pull it off
Could have added one more feature
The headband was made well: fabric, design, and stitching. It wash well too. I think for the price, one feature could have been added - a rubber gripper on the inside which helps hold onto hairs.
Super cute!
Love this headband! Super soft and stays on my head and covers my ears when I'm out walking and doing yoga inside.
Haven't worn yet !
Bought in Plum, intend to use this for hiking in hot weather & maybe working out. 4* as only just received & can't really comment on performance til I've used it. Love the colour !!