Regular price
$70.00 USD
Sale price
$95.00 USD
Unit price
per
Sale
Sold out
Loose fit. Covers to below hips. Unisex.
WE LOVE IT BECAUSE:
Our Equinox Reversible Hoodie is a double-thick reversible shawl with orange on one side in all styles. Like our regular Equinox, the Reversible has side openings for ventilation and finger loops for hand protection, while offering a lightweight  layer for active adventures.
Built-in phone pouch, and packs into itself for a convenient on-the-go hoodie. 
PRODUCT FIT:
Loose fit. Covers to below hips.
* * *
For more details on fit, check out the size chart.
Questions about fit? Email us: sales@eclipseglove.com
FABRIC + CARE:
87% 37.5™ polyester, 13% spandex, thermoregulating UPF 50+ 
The activated particles in Cocona™/37.5™ fabric increase the surface area by up to 800%, resulting in outstanding evaporative cooling and UV protection. The climate control fabric retains warmth if you start cooling down or releases warmth if your core body temperature starts to rise. The sun protection never washes out.

A garment's greatest environmental impact comes from its care after being purchased. Wash only when necessary in order to save water.  Machine wash warm, tumble dry low. 
FOOD FOR THOUGHT:  
The greatest illusion in the world is the illusion of separation.
~ unknown
Share
View full details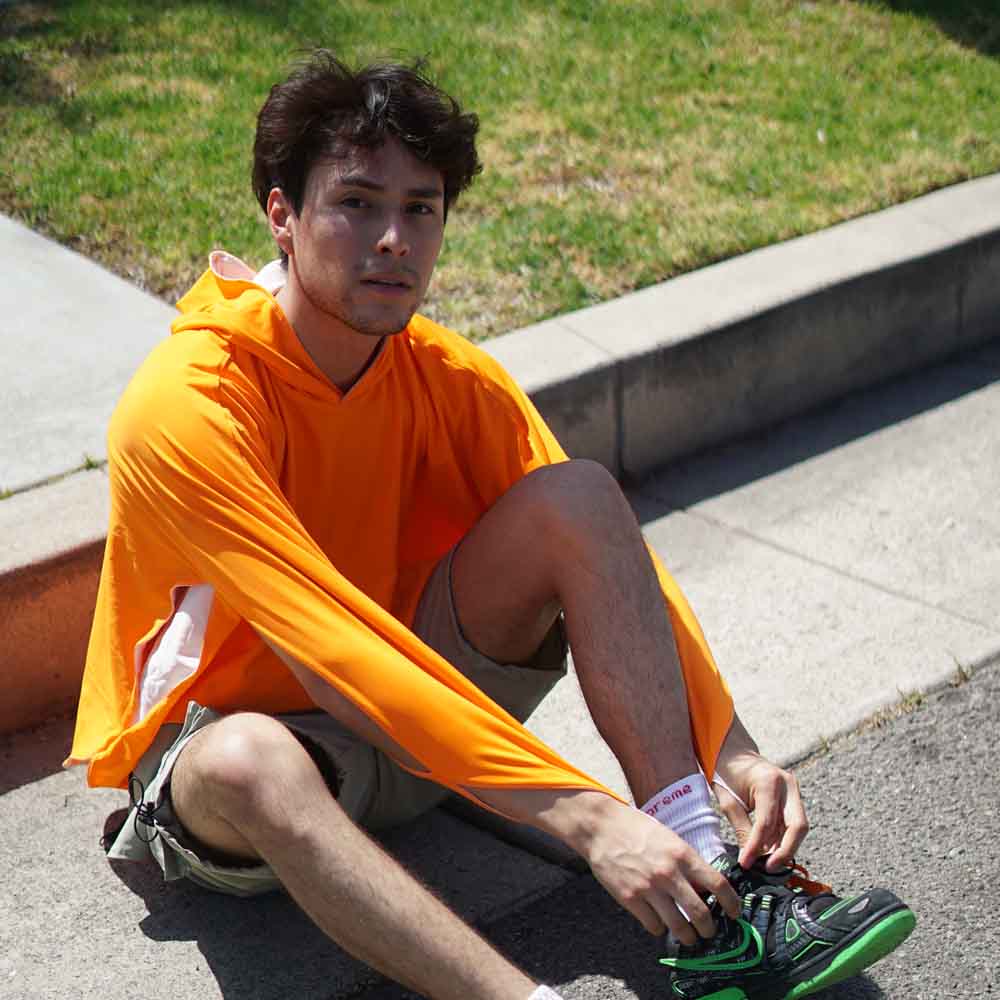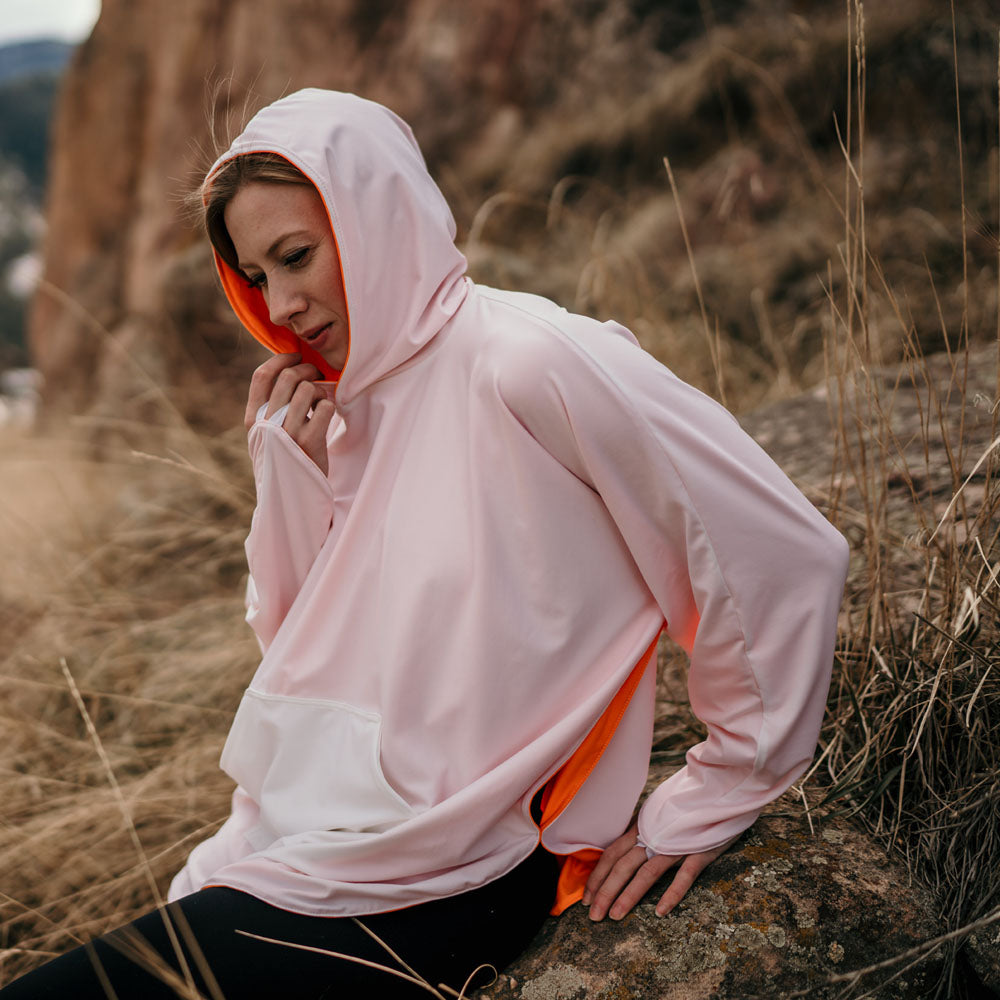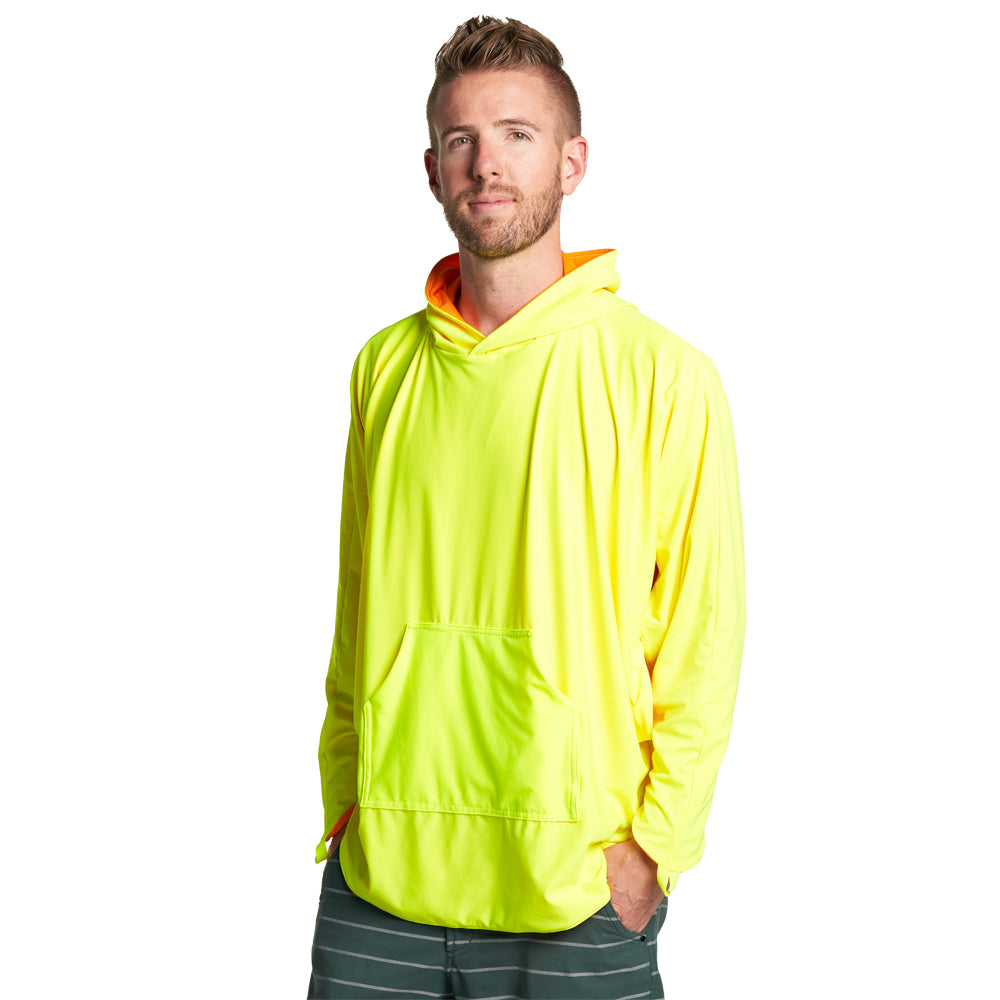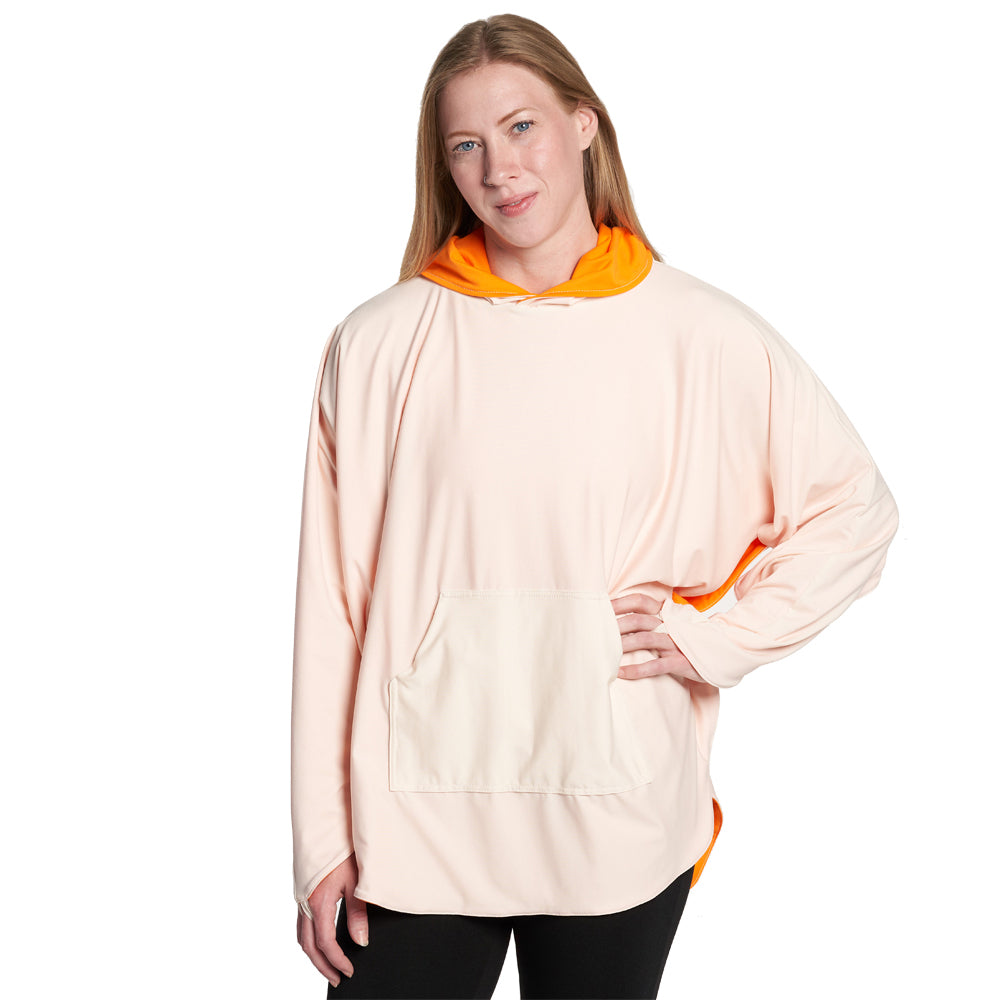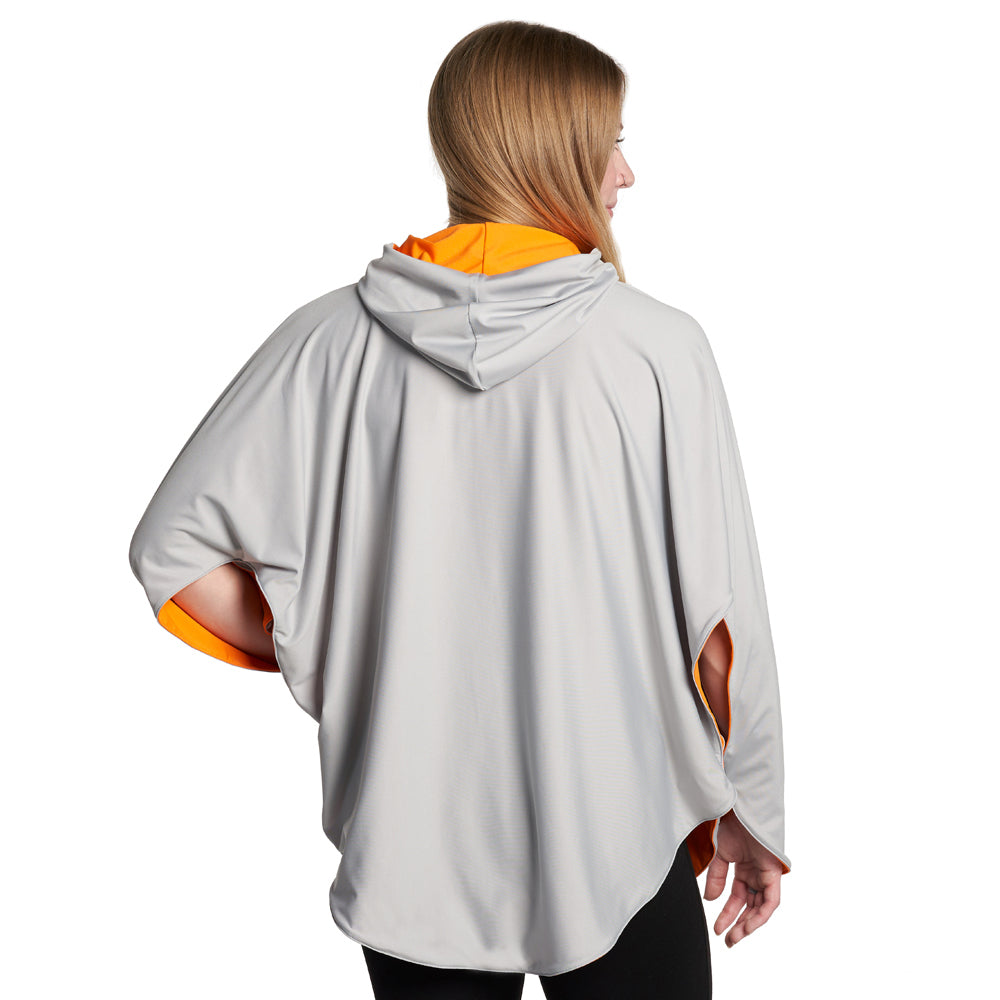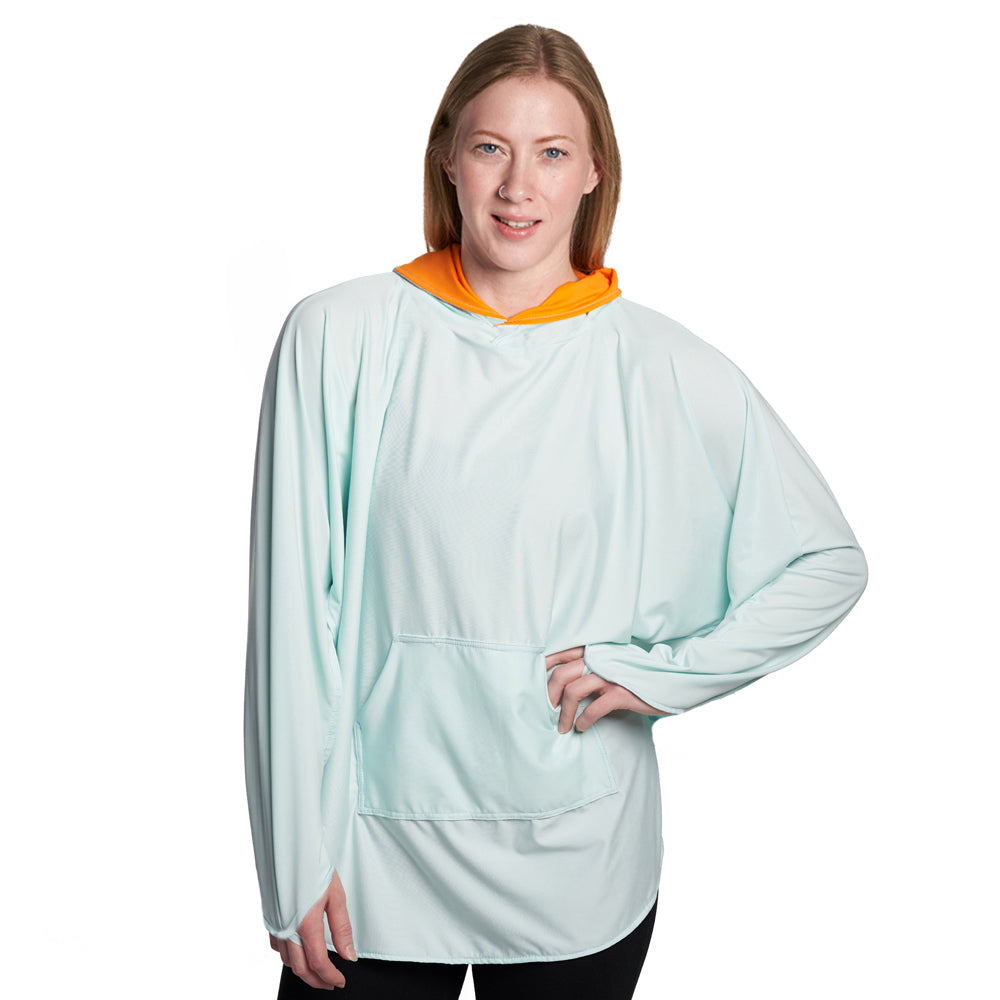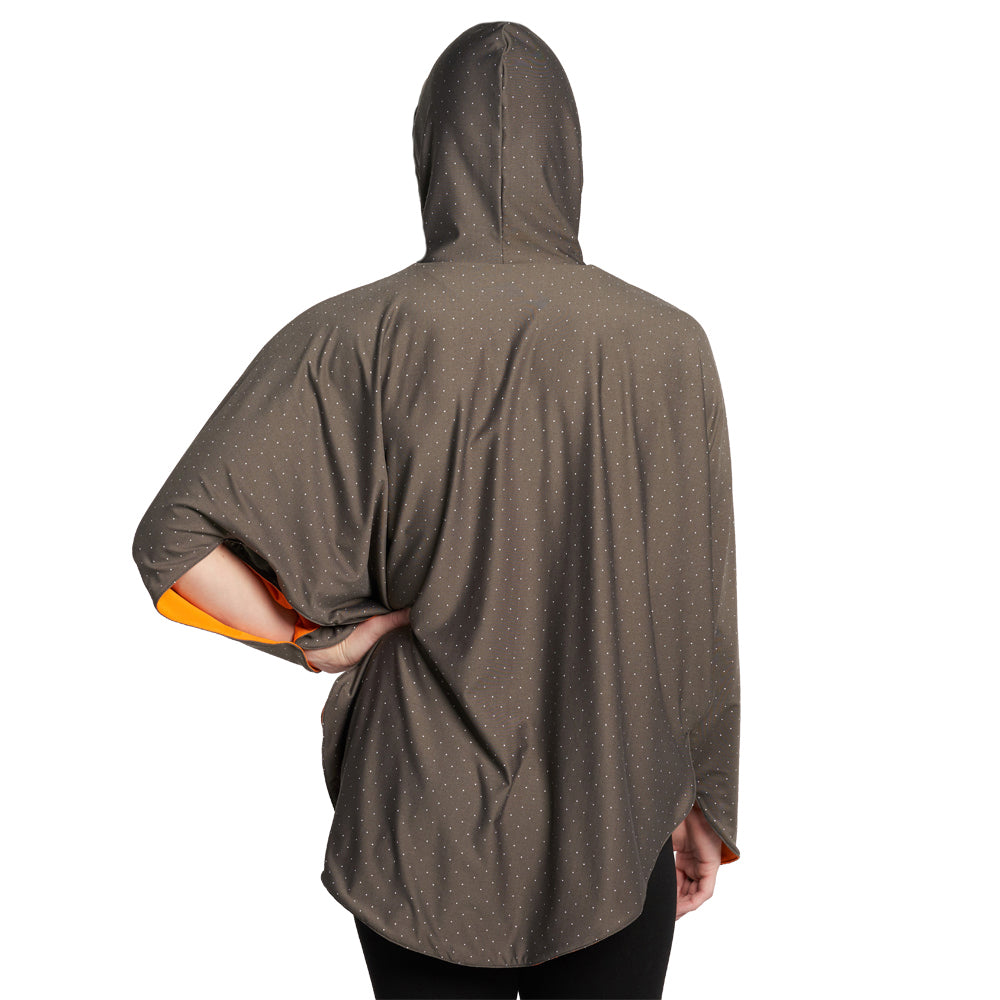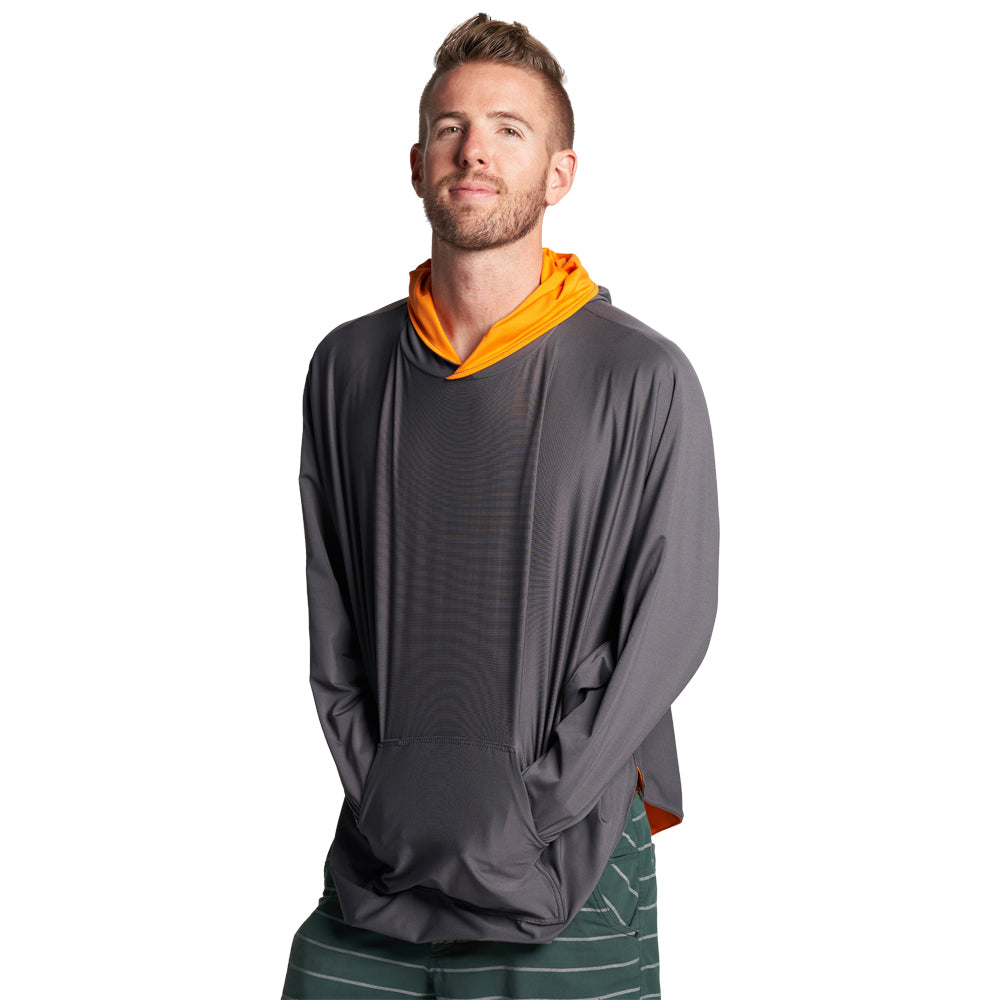 Great material but too big
I love the material and color of the hoodies I bought. They're just a little too big. I wish there was different sizes.
Super quality!
High quality product, designed very well, the open arm sleeves permit air to breathe, the reversible orange side makes you visible from a distance. Flip the hoody on and your head and face are nicely shielded from the sun. The fabric breathes well and is smooth.
My only criticism is that there should also be a larger size. I'm 6'1" and find myself pulling on the arm sleeves constantly so it will cover the back of my hands. I'd say this product is for people 5'10" and below so the arm sleeves can passively fall and protect the back of the hands.
Love the versatility
I will say it is a substantial item, that is, it is heavier than I had expected it to be and wondered if I was going to like it, but when I wear it, it feels perfect. I used it most evenings on a sailing cruise and it was cozy and warm. But great during the day as well. You mentioned an insulating function with the two layers of fabric and that is really true. It insulates from the cold as well as the heat from the sun. Genuinely love it. Thanks.